Endodontic Services in Orangeville
If you have complicated dental issues, you may require a root canal or other endodontic services. We're proud to offer a wide range of services in the Orangeville area to help improve your oral health.

Request Appointment
What is Endodontics?
Endodontics is a branch of dentistry that deals with the complex structures found inside the teeth, such as the tooth pulp, tissues, nerves, and arterioles.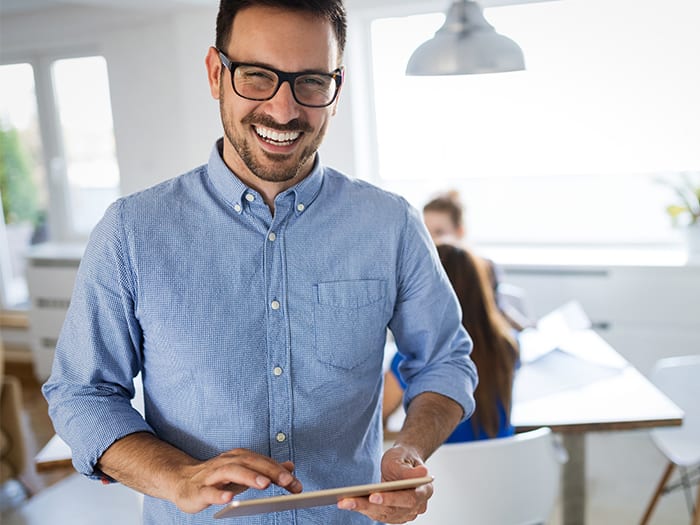 Improve your oral health with Endodontics
We're proud to offer various endodontic services to patients in the Orangeville area. Our goal is to keep your teeth healthy, and we will work with you to ensure you get the treatment you need.
Signs and symptoms of Endodontic problems include but are not limited to:
Inflammation and tenderness in the gums
Teeth that are sensitive to hot and cold foods
Tenderness when chewing and biting
Tooth discoloration
Unexplained pain in the nearby lymph nodes
Why would I need Endodontic treatment?
Endodontic treatment (or root canal therapy) is performed to save the natural tooth. In spite of the many advanced restorations available, most dentists agree that there is no substitute for healthy, natural teeth.
You might have inner tooth damage and not know it. Inner tooth damage can be caused by bacterial infections in the tooth pulp, fractures and chips, injuries to the jaw or teeth or removals.
Endodontic Services We Offer
Cracked Tooth 
Do you have a cracked tooth? Don't fret! At Orangeville Dental Centre, we can help repair your tooth to it's natural aesthetic and function.  Learn More
Root Amputation 
At Orangeville Dental Centre, we offer root amputations to help maintain the health of your teeth.  Learn More
Root Canal Retreatment 
In rare cases, root canal therapy fails to work as expected. Our dentist will provide root canal retreatment to ensure your tooth is properly sealed and corrected.  Learn More
Root Canal Therapy 
Root canal therapy is needed when the nerve of a tooth is affected by decay or infection.  Learn More