Your Child's First Visit

We offer a full range of dental services for kids!  If you're looking for a dentist in the Orangeville area to care for your child's developing smile, contact us to learn more about our Preventive Children's Program.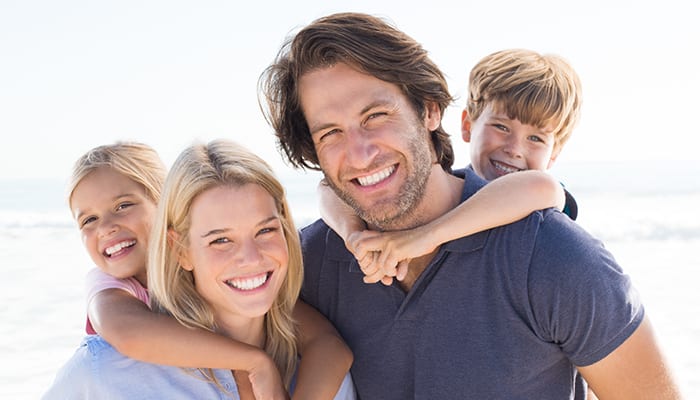 Goals For Your Child's First Visit
There are several goals for the first dental visit:
The dentist and the child need to get properly acquainted. 
The dentist needs to monitor tooth and jaw development to get an idea of the child's overall health history. 
The dentist needs to evaluate the health of the existing teeth and gums. 
The dentist aims to answer questions and advise parents on how to implement a good oral care regimen.
Baby's First Checkup... What to Expect
Dental staff will welcome the parents and child.
Our team will take the infant's  family health history and do a review of the information provided. This may include questionnaires.
The dentist will address any questions or concerns the parents have.
The dentist will provide information and advice regarding good oral care, how to prevent oral injury, fluoride intake, and sippy cup use.
The infant's teeth will be examined.
Demonstrations of good brushing and flossing technique will be provided.
The state of the child's current oral health will be described in detail, and specific recommendations will be made. These recommendations relate to oral habits, appropriate toothpastes and toothbrushes for the child, as well as orthodontically correct pacifiers, and diet.
The dentist will detail which teeth are likely to appear in the following months. 
Finally the dentist will outline an appointment schedule and describe what will happen during the next appointment.