Wisdom Tooth Removal
If your wisdom teeth are starting to erupt, contact our dentist at the Orangeville Dental Centre to determine whether you need wisdom tooth extractions.
What are wisdom teeth?
Wisdom teeth are the very last molars to grow. Often called 'third molars', wisdom teeth usually erupt between the ages of 18-22 years of age.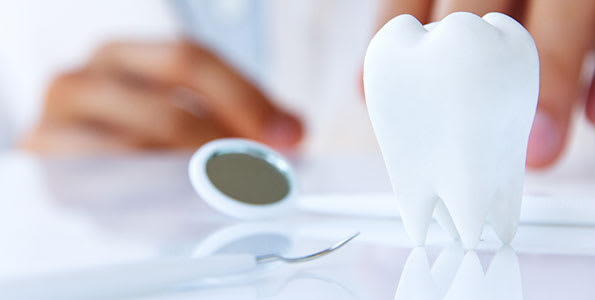 Why might wisdom teeth need to be removed?
Crowding can be caused if wisdom teeth are impacted. Crowding contributes to gum disease and decay, as the teeth are more difficult to clean. Very few patients have wisdom teeth that erupt properly and remain healthy.
Ideally, it is best to consider having wisdom teeth removed between the ages of 17-21 where indicated. The dentist or oral surgeon will review your medical and dental history and do a panoramic x-ray to evaluate your teeth.
What is the removal process like?
The extraction procedure is usually done in a dentist's or oral surgeon's office, either with or without sedation. Sometimes the procedure may need to be done in the hospital under general anesthesia. This will be determined based on medical conditions and/or the type of surgery required to remove the teeth.